Phone Call Recorder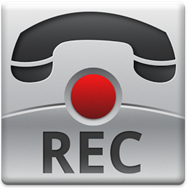 Would you like to secure yourself by recording phone calls on you iPhone or iPad? Have you found yourself in a situation where you were not able to prove what was said or promised to you by cellular, internet, TV or any other service providers?
Have you been looking for a program in the App Store that could just record every conversation automatically without other party knowing about it?
Recently I started to receive many requests to install such phone calls recorders on iPhones.
You may probably have researched already this type of application in the App Store but couldn't find any.
The problem is that in the App store you won't find any decent free or paid program that will allow you to record conversations automatically.
It is because of some of USA states' privacy law regulations that require all parties involved in conversation to consent before recording a call.
That's why Apple won't allow any such phone call recorder to get in to the App Store.
In Israel there is nothing illegal about it and installing phone call recorder helps greatly in many ways!
The solution
The solution is to install a third party application that may record phone calls with or without the consent of the other party automatically. You will not need to press any button before starting a conversation in order to record it. It doesn't matter whether it is outgoing or incoming phone call, it will just be recorded.
You can re-listen recorded conversations or you may choose to send them to any email address in the mp4 format. From there you may download it to your computer in order to store it.
You may choose to delete any conversation immediately or later on.
Things must be done
Back up your iPhone to your computer using iTunes.
You have to jail-break the iPhone (if it is still not jail-broken) in order to install third party applications (we do this for you).
You should not upgrade the OS of the iPhone – not before or after the jail-break.
Price
It is not always that easy procedure to install phone call recorder but we can do it for you.
It will cost 350NIS including VAT and the program cost.
The license of the program does not expire and you can actually transfer this license from one iPhone to another.
Contact us today for further information or ordering the service.