Reflashing BIOS Components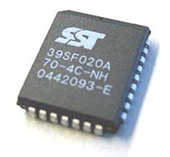 Has your computer crashed in the middle of updating BIOS?
    Does it have the wrong version of BIOS?
    The BIOS got corrupted, and now your computer is dead?
    After a BIOS update, does your computer not turn on anymore?
Fortunately, we can help! We do services such as reflashing BIOS components.
At Repair-PC Lab we specialize in re-flashing BIOS (Basic Input/Output System) firmware to most chips available on the market today. In other words, if your laptop stopped working because of a corrupted BIOS, we will be able to write a new BIOS firmware directly to the chip.
Today most electronic devices are provided with a BIOS Firmware  ̶- a unique program which determines how your device should function. It has a complete control of its hardware. The memory chip which has the BIOS firmware program can be erased electronically and also can be re-flashed. The BIOS is like the DNA of an electrical device that contains unique code of how specific laptop or any other device should behave.
We use the most advanced equipment in order to flash BIOS to a chip that is located on а motherboard of laptops as well as on desktop PCs, LCD monitors, car computers, washing machines, air conditioners and other appliances.
Today, advanced laptops as well as table PCs, Macbooks, iMacs have quite a few BIOS chips etched with firmware and reside on a computer's various hardware parts. Each one has a unique code that controls specific hardware part, such as graphics card, chipset and more.
All computer accessories such as WiFi, the laptop battery or laptop LCD screen have their own chip with flashed BIOS or firmware. These programs can communicate with each other on the same computer.
A firmware may become damaged and then these accessories may not work anymore. In case where the main BIOS is damaged, the whole computer will just stop working or start behave in abnormal way.
The most common symptoms of a corrupted BIOS in a laptop or any other computer are:
The laptop stopped working after the BIOS was updated.
The laptop just died. No lights and no signs of life.
Laptop turns on and then off.
Computer thinks its temperature is too high.
Laptop turns on but the screen remains black.
One internal accessory of the computer stops working.
Sometimes the computer will not turn on.
The fans operate at full speed all the time, even when the computer is cold.
The same phenomena can happen to a MacBook, iMac,  Mini-Mac and to any other desktop PC or laptop.
Prices
The prices vary between portable and desktop PCs, from one device to another. We offer you the following approximate price list for laptops and computers:
150NIS – just for flashing BIOS on a chip (you bring the chip and the file).
200NIS – includes chip removal and re-soldering to the motherboard.
400NIS – including laptop disassembling and re-assembling (you'll bring the BIOS file).
500NIS – includes everything (disassembling, cleaning of the cooling system hardware, chip removal, flashing a new BIOS file, re-soldering the chip to the motherboard, re-assembling and of course we'll make sure everything working).
If you do not know what's wrong with your computer, please feel free to contact us or bring us your computer for evaluation and a price quotation.