Mac Mini Repair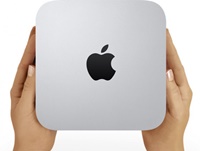 Your Mac Mini doesn't turn on? The system doesn't boot? The Mac Mini crashes or restarts randomly? Is there any other problem? We're here to help you!
We've been specialized for years in finding the causes of failures of Mac Mini computers. We provide Mac Mini repair service at the component level.
The Mac Mini is one of Apple's desktop computers. It doesn't have its own screen, but it has all the hardware and software of any other computer and unfortunately it can also  experience some troubles.
What do we do to fix or upgrade a Mac Mini?
Motherboard repair at the component level.
Mac Mini graphics card repair.
Upgrading, replacing or repairing the hard disk.
RAM upgrade or replacement.
Cooling system repair or cleaning.
Reformatting and installing Mac OS X.
Current data backup.
Mac OS X repair, installing or upgrading.
Install Windows operating system with Mac OS X in a dual boot.
General cleaning of hardware and software.
And much more!
The most common problems with a Mac Mini:
The Mac Mini does not turn on at all.
The Mac Mini turns on, but the screen is black.
There is a chime sound at start but the screen stays white.
The screen shows folders with a flashing question mark on a white background.
Mac OS X won't load and the circle is constantly spinning.
The Mac Mini is too slow or sometimes freezes.
There are occasional "kernel panic" alarms.
The Mac Mini shuts down randomly.
The Mac Mini's fan makes noise or spins too fast.
The Mac Mini has cooling problems or overheats.
There is a problem in the dual boot with the Windows operating system.
Disc Utility says that it cannot repair the disk.
The Mac Mini's hard disk stopped working or has died.
There is some problem with Mac OS X or Windows OS.
If you have any of problems listed above with your Mac Mini or have any questions, feel free to ask us for an assistance.
Please contact us via the website or call our phone!